Announcement of Special Anison-Karaoke Event
☆About the Event
Nami Nakagawa is a singer who has performed songs for anime, including Demon Slayer (with the song "Kamado Tanjiro no Uta") and Legend of Heroes, to name a few. She will be performing a couple of songs during the event!
As the event is limited to only 50 people, you will have a chance to talk with her.
Also, you've 3 hours of all your drinks plus snacks, come and join us and have fun!
☆What is Animers?
Animers is the largest international community in Tokyo for anime and manga lovers.
・Do you love anime and/or manga?
・Do you want to make Japanese or foreign friends that also love Anime?
・Do you want to improve your English or Japanese?
Our events are open to both Japanese and foreign anime enthusiasts.
https://www.meetup.com/ja-JP/animers/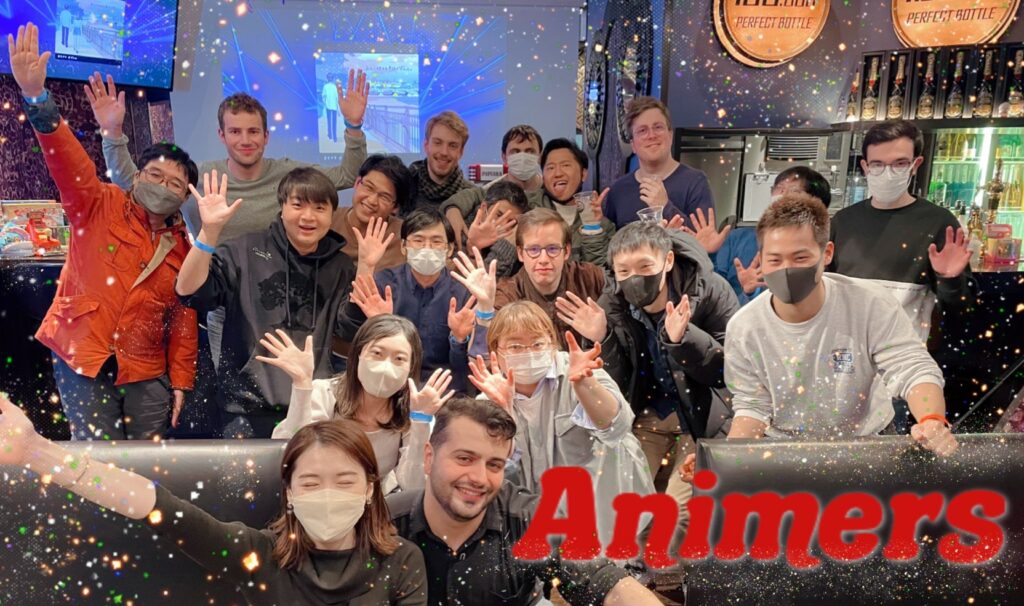 ☆About Nami Nakagawa
Nami Nakagawa is a professional anime song singer who sings the ED for the anime "The Legend of Heroes: Trails of Genesis Northern War".
In her long career, she also offers "singing instruction" based on the experience she has cultivated.
She is a versatile person who can lecture on the best way to sing (voice production) for a particular person just by listening to her singing voice for a few minutes.
Past anime he has participated in as a singer, voice actor, and narrator: Blade of Oni-Elimination, Sen no Kiseki, Tales, NieR, etc.
https://twitter.com/naminak
☆ Event Schedule
The event starts at 5pm and ends at 8pm.
Ms.Nakagawa will be at the event from 6-8pm.
17:00 | Open
17:00~18:00 | Free talk
18:00~19:00 |Live song performance
19:00~19:45 | Free talk
20:00 | End
Song performed by Nami Nakagawa:
■Proud Hero (Ending song of TV -animation "The Legend of Heroes: Sen no Kiseki Northern War").
3 songs to be sung with Nami Nakagawa:
"A Cruel Angel's Thesis" (theme song of the TV animation "Neon Genesis Evangelion")
"Genesis Aquarion" (theme song of TV animation "Genesis of Aquarion")
"Lion" (opening song for the TV animation "Macross F")
While Ms. Nami Nakagawa is known for her performance in the anime "Demon Slayer", she will not be able to sing that particular song during the event due to copyright reasons. However, she will be signing other songs she has performed
☆ Location
1 min. walk from Ikebukuro Station Karaoke Hundred Ikebukuro West Exit Store
Shinwa Bldg. 3F, 1-22-4 Nishi-Ikebukuro, Toshima-ku, Tokyo 171-0021, Japan
☆Cost
3980 yen
Includes all-you-can-drink drinks for 3 hours + snacks
Get a ¥300 discount!
https://gleam.io/o6Ii3/get-a-coupon
Special Animers collaboration price
https://kimetsu-animers-20230520.peatix.com/
☆ Payment Options
Since the event is limited to only 50 people, the tickets will be sold exclusively here on Peatix (it's pretty easy to buy the tickets).
First come, first served.
Please note that refunds are not available.
☆Supported by
Rhythm&Clap Inc.
https://www.rhythm-clap.com/
Twitter:@chicken_mouse